Call em Close Outfitters
Experience the ultimate in decoy shooting, this is world class hunting. Goose Hunt With Nebraska's Premier Guide Service Sense the thrill of anticipation as you hear wings beating and the deep honks of Canada Geese just before you hear "TAKE EM"! There is nothing more exciting for the experienced hunter and especially the novice hunter. Garden County is the wintering grounds for thousands of ducks and geese. You are only three hours from the Denver Airport and only 45 minutes from Cabela's in Sidney, NE. All of the land is private and the guides have lived in Oshkosh, NE their whole life, so hunting is not only a part of their life, but it is a tradition. The guides are champion callers on the stage and in the field. Goose hunting is not all we have to offer. We have upland game hunting, which is tremendous. Bring your dog, and friends and enjoy NEBRASKA'S FINEST HUNTING.
PERSONALIZED SERVICE
Canada Goose —This is our specialty
Custom built heated pits
All private land scouted daily
Quality decoy spreads
Experienced guides/expert calling
Hunts run from sun up till 1:00 p.m.
Tommy Stutzman
313 Main Street
Beaver Crossing, NE 68313
Mobil: 402.430.4570
Email: tommy@callemclose.com
---
Duck Hunting
October 11th thru January 14th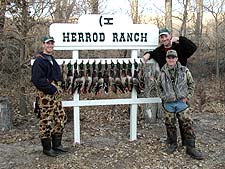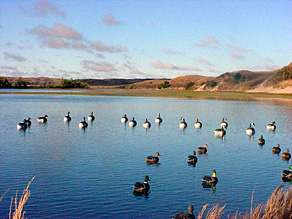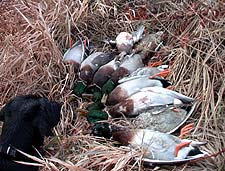 Tommy Stutzman
Mobil: 402.430.4570
Email: tommy@callemclose.com
---
HUNT WILD PHEASANT
Pheasant Hunting: October 25th thru Jan 31st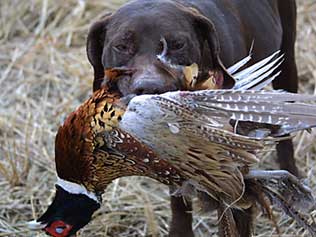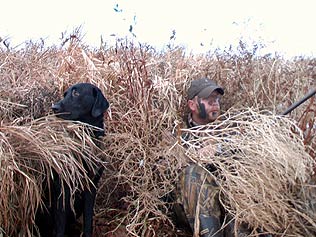 In the afternoon after your goose hunt. Our wild pheasant population is great, and through helping raise wild pheasant to add to mother nature's population it makes for some exciting wing shooting. You will experience the hunt of a lifetime on acres of private land in prime pheasant country. During your hunt, you may also harvest a variety of upland game birds. Our knowledgeable guides and top quality dogs take you through pheasant hunts in a variety of habitats including cornfields, CRP grass, shelter belts and good plots consisting of sunflowers, cane, milo and millet. Your limit each day will be cleaned and packaged for your trip home.
Your dogs are also welcome guests. Kennels are available. Dogs must be current on all shots and under control at all times by their owner. Along with your hunt you will enjoy first class accommodations in a spacious lodge nestled deep in the Missouri River breaks overlooking the beautiful Missouri River. Each day will include the finest hospitality and home cooked meals.
Your safety is our primary concern. A weapons safety discussion is held each day prior to your hunt. We expect our guests to practice fire arm safety at all times. Guns should only be loaded when hunting in the field or at the trap range. We pride ourselves in safety and take it very seriously.
Bookings and Deposits
Please make your reservations as soon as possible to insure you get the hunting date you want.
A 50% non-refundable deposit is required to hold your dates. The balance will be due upon arrival.
Hunting packages
2 day hunt, 3 night stay - $1000
3 day hunt, 4 night stay - $1200
Non-shooting guest & pilots - $125 / day
Hunting Packages Includes
Professional guides
Professional dogs
Lodging and daily maid service
Home cooked meals
Non-alcoholic beverages
Trap shooting
Cleaning and packaging your birds
What to bring:
Appropriate clothing
Safety glasses
Hunting vest with blaze orange
Shells
Ear plugs
Not Included:
Guns, shells and license fees
Alcoholic beverages
---
Goose Hunting
November 8th thru February 6th
Tommy Stutzman
Mobil: 402.430.4570
Email: tommy@callemclose.com
---
WHITETAIL DEER HUNTS
Archery: September 15th thru November 14th ~ November 24th thru December 31st
Firearm: November 15th thru November 23rd
Muzzleloader: December 1st thru December 31st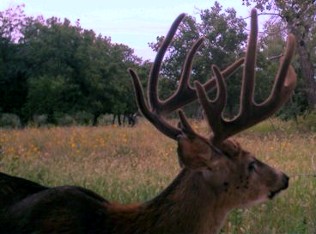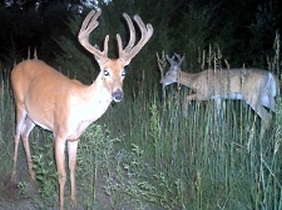 Tommy Stutzman
Mobil: 402.430.4570
Email: tommy@callemclose.com